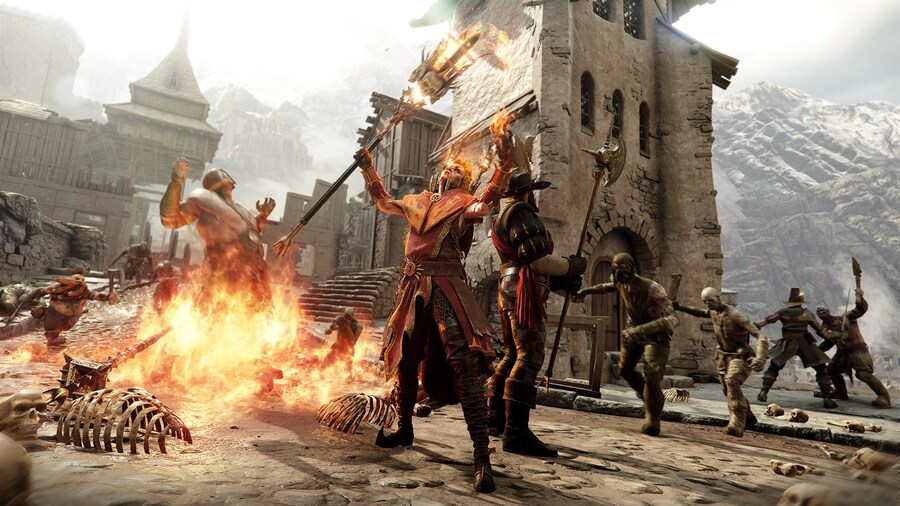 It's that time again! We've got three brand-new additions to Xbox Game Pass to share today, all of which are now playable on the service for Xbox One, Cloud Gaming on Android, and/or PC.
You can get a 20% Game Pass exclusive discount on these titles if you want to purchase them permanently, and Warhammer: Vermintide 2 is currently 75% off with Gold for the next four days.
Here are the new games you can download with Xbox Game Pass today:
Set in the 90's, Kathy Rain tells the story of a strong-willed journalism major who has to come to terms with her own troubled past as she investigates the mysterious death of her recently deceased grandfather. Armed with her motorcycle, a pack of cigs, and a notepad, Kathy begins to delve into a local mystery surrounding her hometown that will take her on a harrowing journey full of emotional and personal turmoil.
Night In The Woods is an adventure game focused on exploration, story, and character, featuring dozens of characters to meet and lots to do across a lush, vibrant world. Break stuff, play bass, hang out, walk on powerlines, jump between roofs, and discover strange and amazing and terrible things you never asked for. Come home and waste your life away in Possum Springs.
Warhammer: Vermintide 2 is the sequel to the critically acclaimed Warhammer: End Times - Vermintide. Fight together with your friends against the forces of Chaos and Skaven in this epic 4-player co-op game set in the Warhammer Fantasy Battles world. Vermintide 2 expands the intense first-person combat with a brand new enemy faction, 15 new career paths, talent trees, new weapons, an improved loot system, and more.
Interested in any of these new Xbox Game Pass titles? Let us know in the comments.