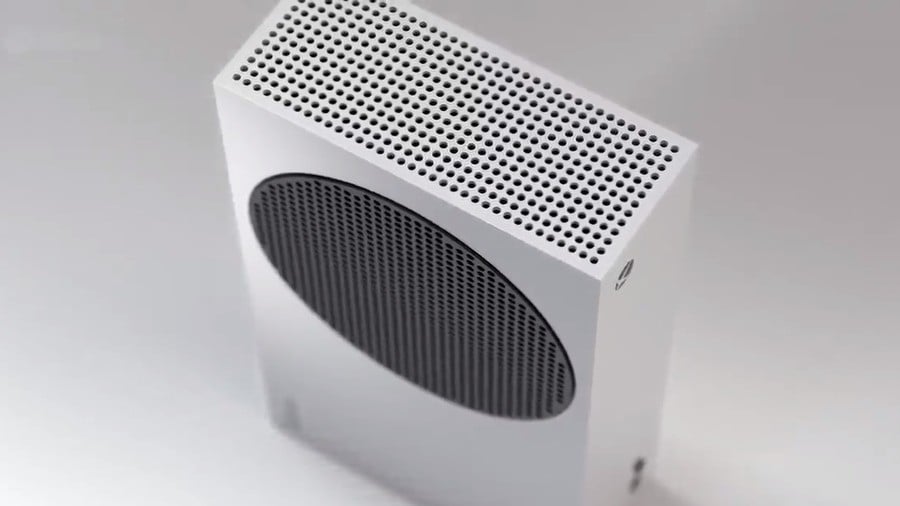 What a day it's been! We've finally been treated to the official reveal of the Xbox Series S, which releases November 10th for the superb price of £249.99 / $299.99. We can't wait for that date to get here!
There's been a lot of speculation about how the console will be able to perform so well at such a low price point, but according to Waypoint reporter Patrick Klepek, we needn't worry. Taking to Twitter, he revealed that he's spoken to multiple developers are who are "very impressed" with the tech inside the system:
"All jokes about the design and naming convention aside, the developers I've spoken to have been very impressed with the tech behind this box. It's no joke."
All we know so far (officially) is that the Xbox Series S will feature the likes of 1440P support at up 120FPS, DirectX Raytracing and a custom 512GB SSD, although rumoured specs suggest it also packs 4 TFLOPS of GPU power, 10GB of GDDR 6 RAM and is believed to adopt the same CPU speed as the Xbox Series X.
It shouldn't be long now until Microsoft reveals more in-depth details on the console, but ultimately it sounds like it's going to be a hit - especially at that ultra-low price point! Now, bring on November 10th...
Are you planning on picking up an Xbox Series S in November? Let us know in the comments.
[source twitter.com]