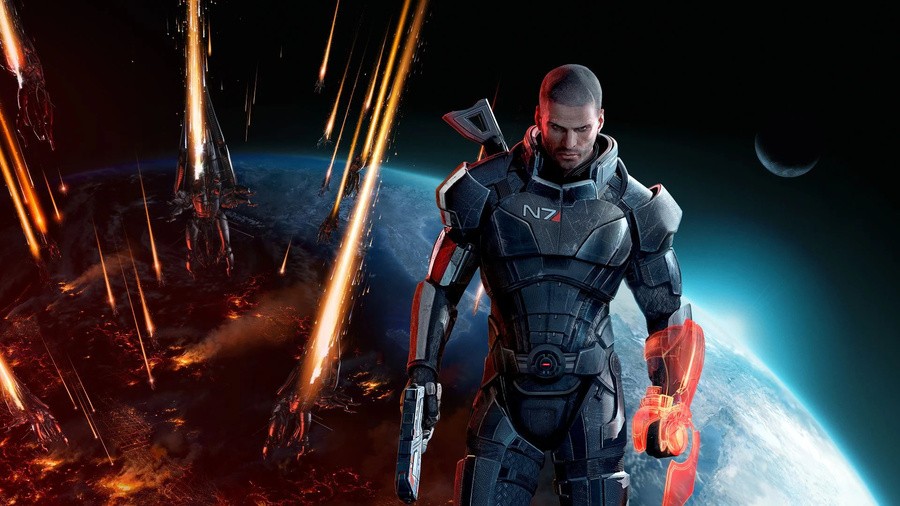 There's been a lot of talk over the past few weeks about the potential release of a Mass Effect Trilogy Remaster later this year, and after VentureBeat journalist Jeff Grubb recently hinted that it might be announced and released in October, he has since taken to a podcast to reveal more about what he knows (thanks VGC).
According to Grubb, he has "seen more than enough evidence" to know that the game exists, and that until this past week, the plan "for sure" was to announce it in early October and release later in October.
However, he also suggests that the potential of it slipping is still a possibility:
"I think they were planning to have this Mass Effect trilogy be the other big thing [alongside Star Wars Squadrons] for $60 this holiday, so that's why I'm still pretty confident it will make it out... but with everything else falling apart, like across the board, I could see them also wanting to just delay."

"But that's not for sure, that's not a guarantee yet, like that hasn't even been decided yet, it just seems like it's a possibility that's on the table, but last I heard, October, October for both [games]."
As for what to expect from the Mass Effect Trilogy remaster, Grubb notes that he isn't fully sure on the details, but that he would lean towards it being more of an upgrade than full remakes. Best to keep expectations in check, then!
What are your thoughts on this? Let us know if you're interested in the Mass Effect Trilogy remaster below.
[source videogameschronicle.com, via youtube.com]