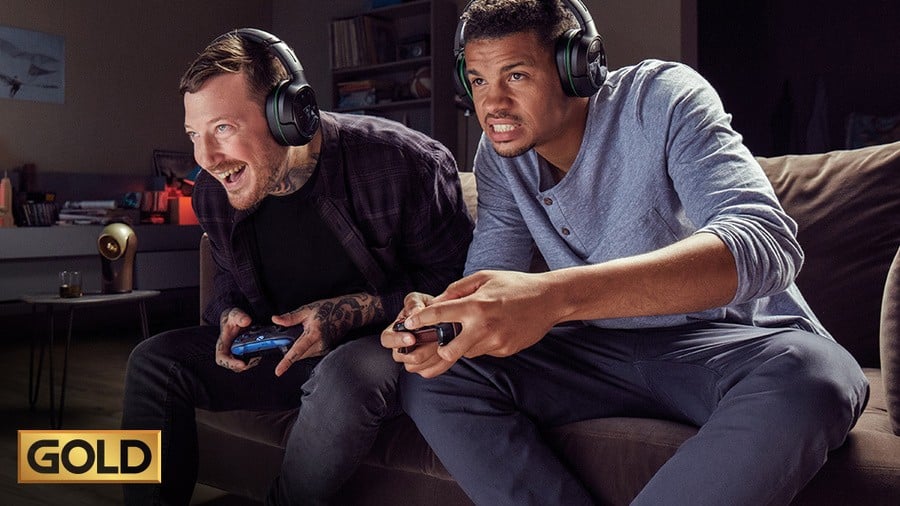 Update (Wed 5th Aug, 2020 17:45 BST): Microsoft has commented on the removal of Xbox Live mentions from its Service Agreement (which you can see in the original story below), telling Windows Central the following:
"The update to 'Xbox online service' in the Microsoft Services Agreement refers to the underlying Xbox service that includes features like cross-saves and friend requests. This language update is intended to distinguish that underlying service, and the paid Xbox Live Gold subscription. There are no changes being made to the experience of the service or Xbox Live Gold..."
It has also responded to The Verge about some of the recent rumours surrounding Xbox Live Gold:
"We have no plans to discontinue Xbox Live Gold at this time. It is an important part of gaming on Xbox today, and will continue to be in the future."
The Verge points out that Microsoft having "no plans to discontinue Xbox Live Gold" doesn't necessarily mean it won't go free at some point in the future, as the company hasn't specifically commented on that rumour.
Make of this what you will, folks!
---
Original story (Tue 4th Aug, 2020 20:30 BST): There have been rumours recently that Microsoft might be planning to make major changes to its Xbox Live service, and now the company has removed (nearly) all mention of it from its Microsoft Services Agreement.
This applies specifically to the most recent version of the agreement, updated August 1st and effective October 1st. In the notes, it's explained that Xbox Live has been changed, now being referred to as "Xbox online service."
This doesn't confirm anything just yet, but it's certainly going to add to the speculation that Microsoft might be preparing to phase out Xbox Live Gold - and possibly even the Xbox Live name entirely later this year.
What do you make of it? Let us know below.
[source reddit.com, via windowscentral.com, theverge.com]