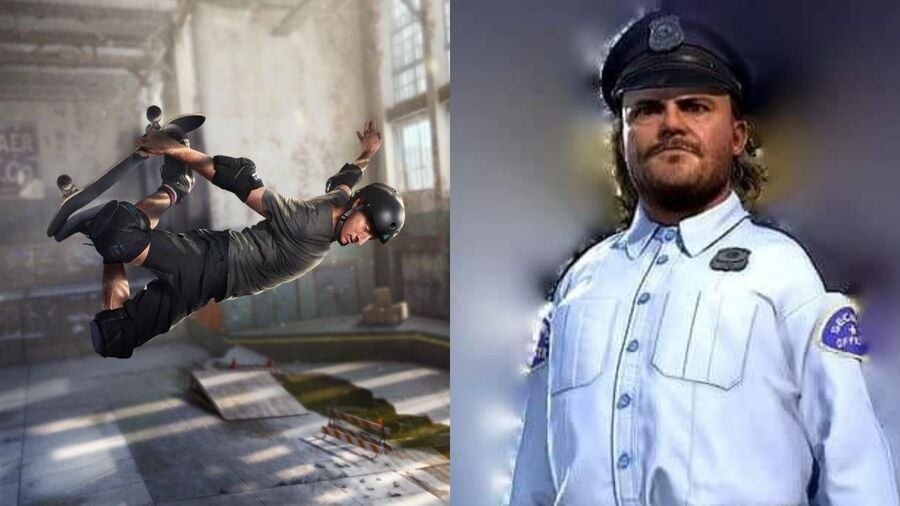 There's been a lot of speculation about which special characters will make their way into the upcoming Tony Hawk's Pro Skater 1 + 2 remaster, and it looks like the first of these has arrived in the form of film and Tenacious D star Jack Black.
Posted to Reddit, the image below has reportedly been ripped from the PC demo files, and shows the funny man dressed up as classic THPS character Officer Dick, who appeared in many of the original games:
There's been no official confirmation from Activision about this as of yet, but we certainly wouldn't be surprised to see Black make an appearance - he's been active in promoting the game ever since it was announced back in May, and is known to be close friends with Tony Hawk himself.
Excited for this Jack Black cameo? What other characters are you hoping to see? Let us know.