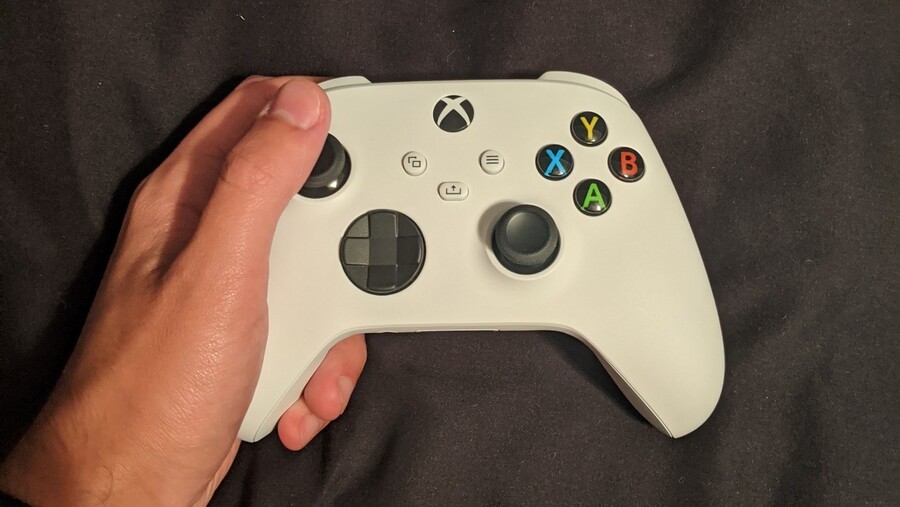 In case you missed it, the existence of the Xbox Series S - Microsoft's cheaper, lower-spec next-gen alternative to the Xbox Series X - has seemingly been leaked via official controller packaging.
That packaging is for the Robot White version of the Xbox Series S / X controller, and thanks to Twitter user Zak S, we've got lots of images of the new design, including some side-by-side comparisons with the Xbox One controller.
Zak says the size and feel of the controller is "amazing", and that the new d-pad is one of his favourite parts about it. He also says it's slightly smaller and that the bumpers are "incredibly quiet" and "a major improvement."
Here's what Microsoft had to say about the new controller back in March, along with those leaked images below:
By accommodating hands similar to those of an average 8-year-old, we found we could improve accessibility and comfort for hundreds of millions more people without negatively affecting the experience for those with larger hands. We did that by rounding the bumpers, slightly reducing and rounding parts around the triggers, and carefully sculpting the grips.
[source twitter.com]