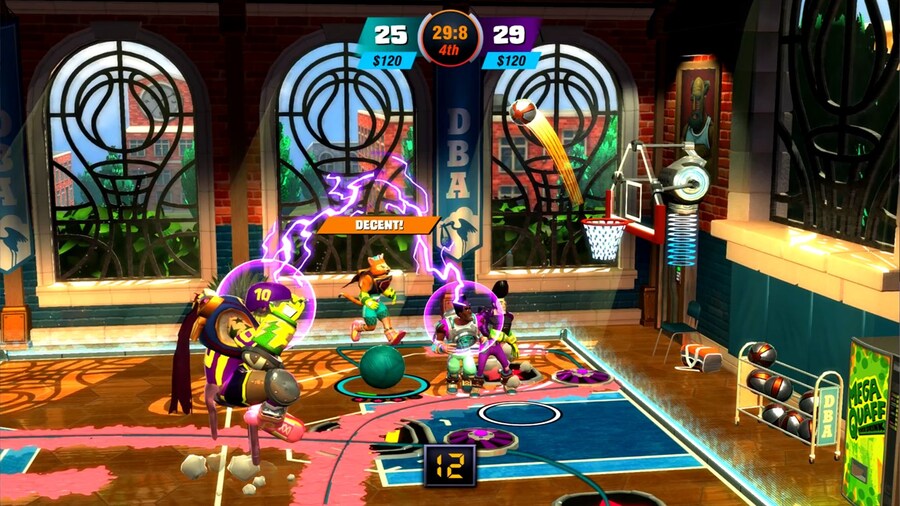 You can now officially begin downloading the second batch of July 2020's Xbox Games With Gold titles (despite one of them being released early yesterday!), which are the basketball beat 'em up Dunk Lords and side-scrolling platformer Juju. Both titles are available right now from the Microsoft Store (links at the bottom of the page).
Here's what you can look forward to:
---
Dunk Lords (July 16 - August 15): Dunk Lords is brand-new to Xbox and is a two-on-two basketball beat 'em up with a Story Mode, 15 unique courts and more.
Dunk Lords is a two-on-two basketball beat 'em up featuring over-the-top special moves, devastating dunks, and game-changing equipment. Choose from 20 of the baddest ballers around, each with unique special attacks and abilities, and do battle on a variety of hazard-filled courts.
---
Juju (July 16 - 31): Juju is a side-scrolling platformer that was released on the Xbox 360 marketplace back in 2014 and is centred around the shaman panda Juju and his lizard sidekick. Check out our review!
Get ready to jump to a new level of adventure! Embark on a dangerous and mystical journey with the shaman panda, Juju, and his lizard sidekick, Peya, to save both his father and world from an ancient evil. Bounce, run, chant, and battle enormous bosses in this beautifully animated and enjoyable platformer.
---
You can download both games from the following links over at the Microsoft Store:
Will you be downloading either of these games later today? Let us know in the comments.