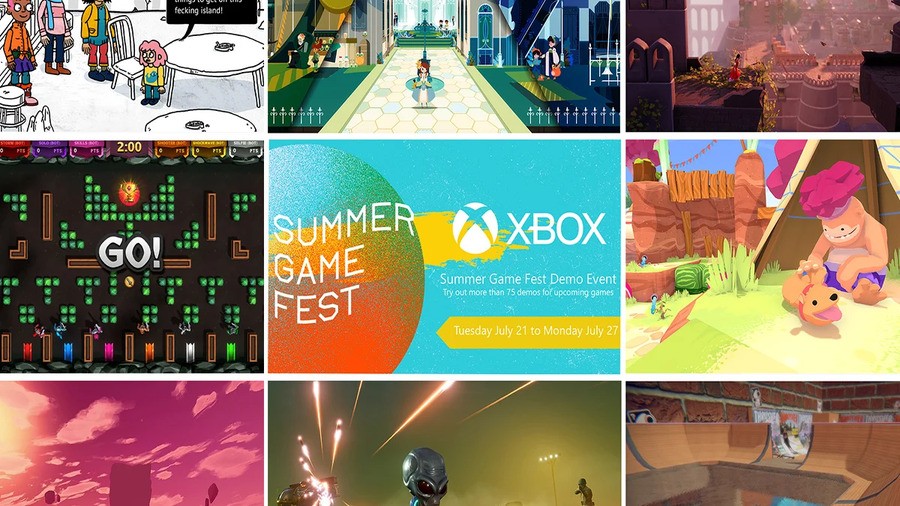 Microsoft has been hosting a large, free Summer Game Fest Demo Event on Xbox One this week, featuring free demos for over 70 games. The event runs until tomorrow, July 27th, so this is your last full day to download them from the Microsoft Store before they seemingly disappear... at least for now!
You'll find a full rundown of all the demos available (with descriptions and links) over at our Summer Game Fest Demo Event roundup, and here's how you can download them on your Xbox / from the Microsoft Store:
---
Via the Xbox Summer Demo Event tab on the Xbox One dashboard
Navigate to 'Store' and then 'Browse Games' on Xbox One. Scroll down, and you'll find the demos section.
Head to the demos section of the Microsoft Store.
Follow the individual links to the Microsoft Store in our roundup.
---
And in case you're wondering, we recently got in touch with the program manager for the Summer Game Fest Demo Event who confirmed that it's up to the developers whether they want their demos playable after the week is over, so some may choose to "turn them off" afterwards, while others may continue working.
What did you think of this week's Summer Game Fest Demo Event on Xbox? Let us know below.