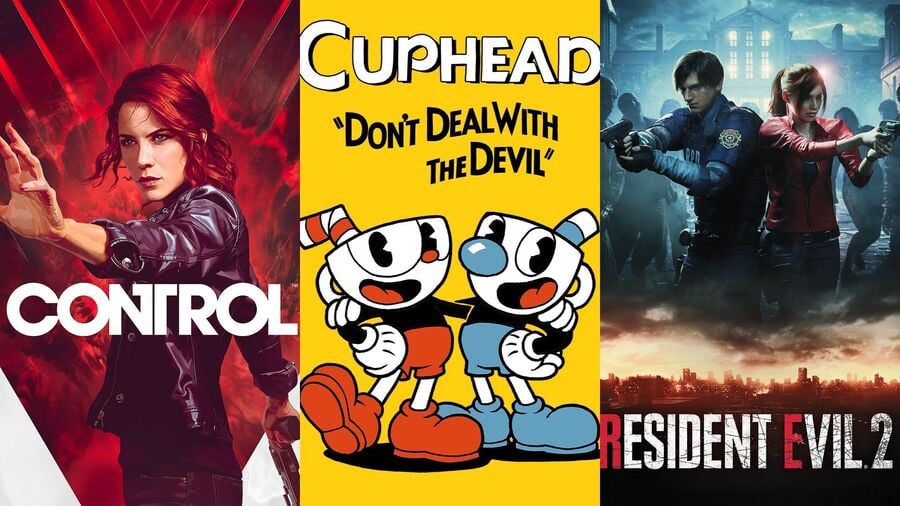 Ready for another round of Pick One? This week, we're focusing on Xbox Game Pass and the games you'd like to see added to Microsoft's popular Netflix-style service. We've picked out three titles below - which do you want to see included in Xbox Game Pass? Remember, you can only pick one!
Let's take a look at what we're working with:
Control (2019)
Rumours about Remedy Entertainment's Control coming to Xbox Game Pass have been floating around for some time now, but unfortunately it has yet to grace the service. Still, with Remedy's Alan Wake and Quantum Break part of Game Pass already, could we still Control added to the lineup soon?
Cuphead (2017)
The tough-as-nails, run and gun 2D action game Cuphead was a smash hit when it was released back in 2017, featuring excellent level design and a striking use of rubber hose animation. It's the sort of game you'd anticipate you might see on Xbox Game Pass before long, but it hasn't arrived as of yet...
Resident Evil 2 (2019)
Last year's remake of 90s classic Resident Evil 2 was released to critical acclaim, and has proved one of the most popular horror games in the Xbox One's seven-year history. A remake of Resident Evil 3 has since been released, so is now the time to add this modern classic to the Xbox Game Pass library?
Let us know which of these games you'd like to see added to Xbox Game Pass below.