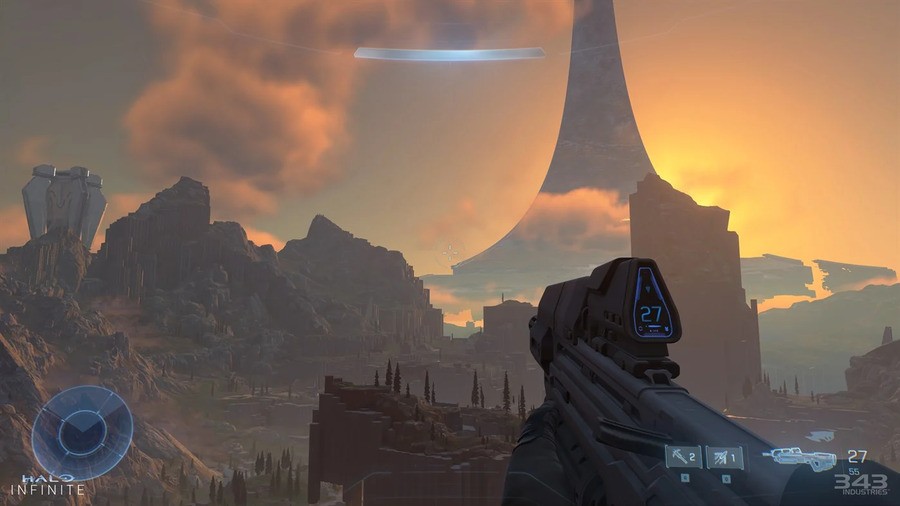 Following the world premiere gameplay reveal of Halo Infinite earlier today, creative director Paul Crocker and studio head Chris Lee have been talking to various media outlets about the game.
And as pointed out by Video Games Chronicle, it was revealed that Halo Infinite's campaign is actually "several times larger" than the last two Halo campaigns combined.
This was highlighted by studio head Chris Lee, who stated the following:
"The campaign in Halo Infinite is several times larger than the last two campaigns we've created put together. It's this new open, expansive experience and I think maybe Paul should talk more about what that means for players."
Creative director Paul Crocker elaborated on this by explaining a bit more about the campaign's focus, and the desire to bring back players' memories of the original Halo games when playing it:
"We wanted to present an amazing ring for players to explore and bring back all those memories they had when they first played Halo all those years ago. We wanted to really focus on the wonder, mystery and the beauty of that space, and then drop in Chief as the universe's greatest soldier going up against this dangerous enemy in the form of The Banished, and just allow that to flow over the player and give them this great experience."
Liking the sound of this? Let us know your thoughts on Halo Infinite's campaign in the comments below.
[source videogameschronicle.com]