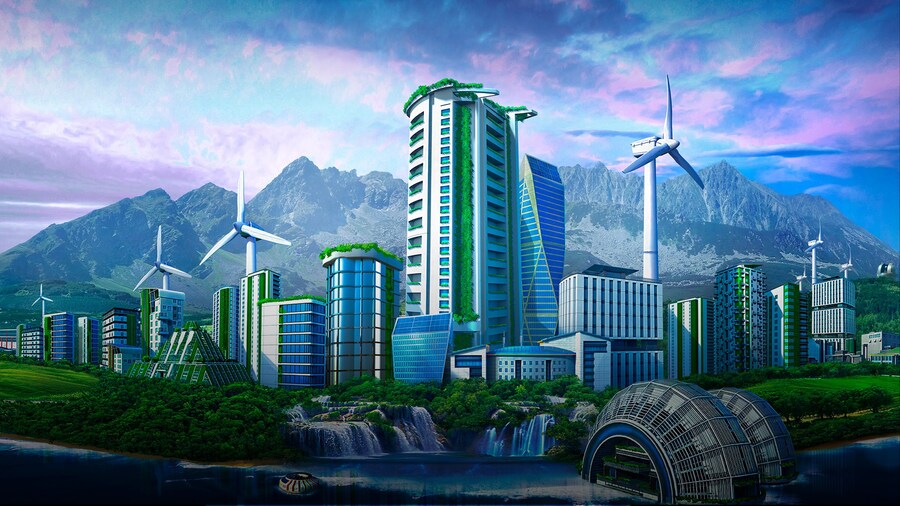 Update (Sat 23rd May, 2020 15:00 BST): This DLC was supposed to go live on Thursday, May 21st at 0:01am UTC, but it's still showing as chargeable for the time being. Paradox Interactive says it's "collecting information about the issue," but from the reports we've seen so far, everyone seems to be having the same problem.
We'll drop you an update when we know more.
---
Original Story (Wed 20th May, 2020 17:40 BST): Paradox Interactive must know how much we like freebies here at Pure Xbox, because it's making DLC for Cities: Skylines free for a week! The DLC in question is called "Green Cities" and adds over 350 new assets to the core game.
Normally available for £10.39/$12.99, Green Cities adds new specialization buildings, new alternative service buildings, new unique buildings, electric cars, new parks and more. It also includes 3 new scenarios, 4 new policy options, and a new Monument "to make your friends Green with envy."
If you want to grab the DLC, it'll be available for free on the Microsoft Store from May 21st 0:01am UTC - May 28th 23:59pm UTC. You don't need to be an Xbox Live Gold member to claim it.
Cities: Skylines - Green Cities adds new ways for players to build earth-friendly towns. The expansion adds 350 new assets to the core game, adding a massive selection of new visual options, complete with eco-friendly buildings, organic shops, electric vehicles, and new services designed to make pollution a quaint notion of the past.
Do you play Cities: Skylines on Xbox One? Let us know what you think of this freebie below.
[source microsoft.com, via forum.paradoxplaza.com]