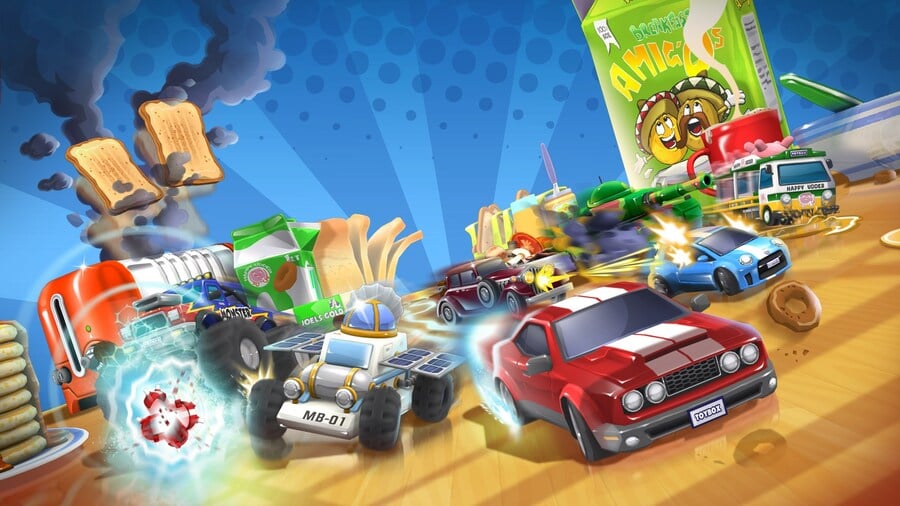 You can now begin downloading the second batch of this month's Xbox Live Games With Gold titles, which are the Xbox One Knights of Pen and Paper bundle, and the Xbox 360 game Toybox Turbos. Both games are available right now from the Microsoft Store (links at the bottom of the page).
Interestingly, there's no sign of original Xbox title Blinx: The Time Sweeper being added to the service as of yet, despite being included in a Xbox Live Games With Gold message earlier this month. It appears it was either a typo, or the game is only being made available in certain regions.
Here's what you can look forward to today:
---
Knights of Pen and Paper Bundle (April 16 - May 15): This bundle includes the two previously released Knights of Pen and Paper RPG games on Xbox One, released back in 2018.
"Take on the roles of in-game players taking on the roles of their characters in a traditional pen and paper RPG session in the ultimate meta roleplaying experience. "
---
Toybox Turbos (April 16 - May 15): Codemasters' Toybox Turbos is a superb Micro Machines style racer from 2014, and is available on Xbox One via backwards compatibility.
Codemasters reboots the classic table top racing experience in Toybox Turbos! Collect & customise 35 vehicles, take on 18 crazy tracks & send your rivals into a spin with awesome power-ups, including mines, machine guns & giant car-mounted hammers!
---
You can download both games from the following links over at the Microsoft Store:
Will you be downloading either of these games later today? Let us know in the comments.
[source microsoft.com, via microsoft.com]