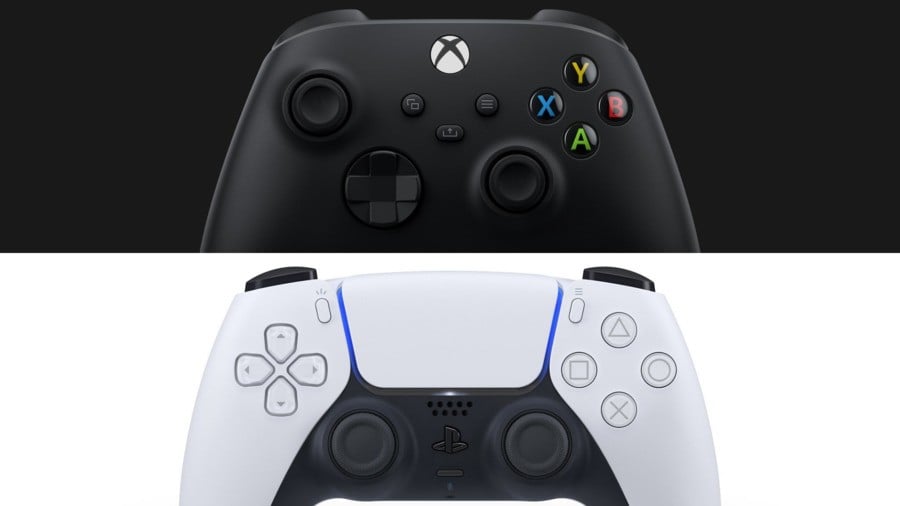 You've most likely seen the news by now that the PS5 controller has been unveiled, and it's an interesting design to say the least! Like the Xbox Series X controller, it retains many of the same choices and features that have proved popular this generation, but in contrast, it adopts a bold colour choice that seems to be dividing gamers across the web and social media right now.
In terms of features, the Xbox Series X controller is confirmed to have improved ergonomics, reduced latency, a new share button for easier access, compatibility with Xbox One, a new d-pad and more. Meanwhile, the PS5 device has haptic feedback, adaptive triggers, a new "create button", a built-in microphone array and other new additions.
So, based on what you've seen and heard so far, which of the two do you prefer? Is the tried-and-tested Xbox Series X design winning you over, or is the bold PS5 design (which actually looks pretty similar to the white Xbox One controller) swaying your opinion? Drop your vote down below.
Vote in the poll and let us know your thoughts in the comments.