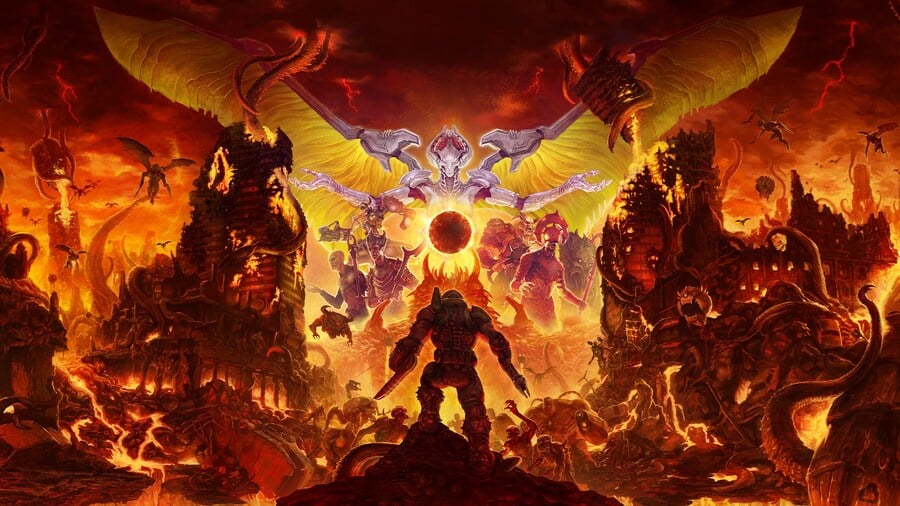 There's a chance that the newly-released DOOM Eternal could be coming to Xbox Game Pass at some point in the near future. A user over on the Xbox One Reddit page posted a snapshot of the Microsoft Store showing an Xbox Game Pass symbol next to the critically-acclaimed title.
We're not sure where this user is from, so this might be a regional thing. We've tested it for ourselves this morning, and there's no indication of DOOM Eternal coming to Xbox Game Pass as far as we can see.
It's probably best not to get your hopes up on this either way. An Xbox fan in the comments suggested the same thing happened for Control in the past, which ultimately was never added to the service. Most likely, this is just a glitch or a mistake on the Microsoft Store, but you never know, eh?
Would you like to see DOOM Eternal on Xbox Game Pass? Let us know in the comments.
[source reddit.com]