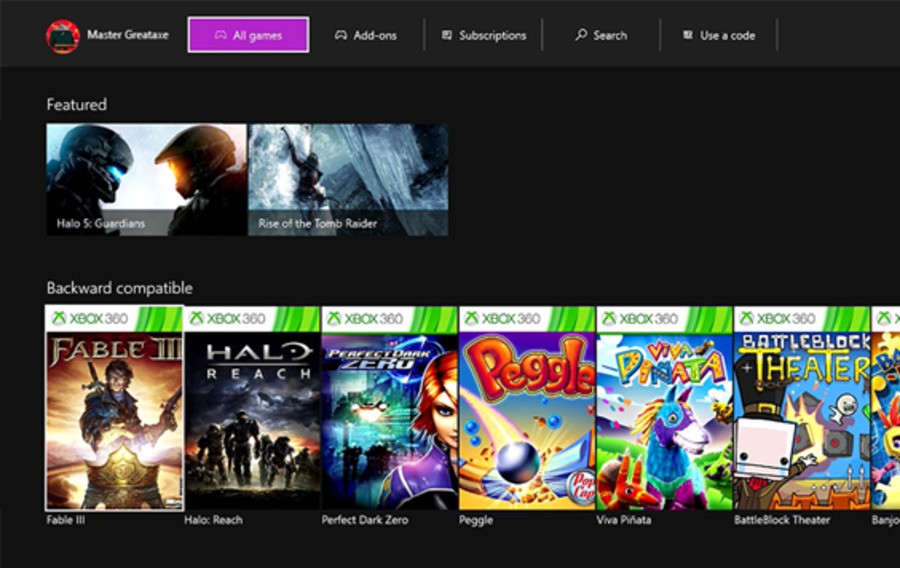 Microsoft have announced details of their upcoming dashboard update for the Xbox One, and the main highlight is the ability to purchase Xbox 360 games from the Xbox One store.
Apparently, fans have spent more than 30,000,000 hours playing Xbox 360 games on Xbox One so far, and with the next system update, you'll be able to purchase Xbox 360 games in the same way that you can buy Xbox One games, via a specific "Backward compatible" category in the Xbox One store.
This will extend to Games With Gold too, of course, so those who have had problem redeeming each month's Xbox 360 titles via the Xbox.com interface will now be able to get their hands on the full compliment of titles every month.
The Xbox One preview update is scheduled to start rolling out to Preview Program members from tomorrow, with a full rollout coming in due course.
Update: There appears to be some confusion here on various social media outlets. All this means is that you can now buy digital Xbox 360 games that are backward compatible on Xbox One from the Xbox Game Store on the Xbox One console. They will be the same price as they are now if you went on to Xbox.com to buy them for your Xbox 360. We tried to be quite clear in the original article, but thought we'd super-clarify.