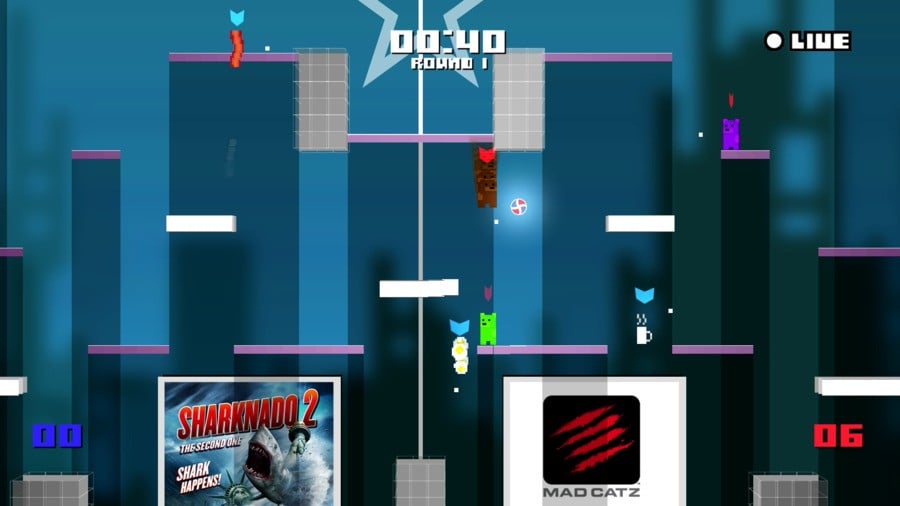 Developer Other Ocean announced today that their upcoming eSport game #IDARB will be releasing in February 2015 to Xbox One Gold Members. #IDARB will not hurt Xbox One owner's wallets, as the game will be free as part of Microsoft's Games With Gold promotion. Those with an Xbox Live Gold subscription will be able to download the game — at no charge — two months before it is released to the non-Gold members. Other Ocean put up a humorous trailer (which can be seen below) to celebrate the announcement.
#IDARB is a competitive party game that supports up to 8 player multiplayer. The game will support online play and has a character creation tool that is available now on the game's official site. #IDARB will use Kinect to allow players to scan in QR codes to import their creations into the game.
#IDARB also allows players to get their tweets featured in the game by using the game's title as a hashtag on Twitter. We'll have more coverage on the 8 player eSport as its release date approaches in 2015.
[source videogamer.com]